Interior Design: Do's and Don'ts for new Home Owners
As a new homeowner, you may be excited to decorate your new space and make it your own. However, interior design can be a daunting task, especially if you're not sure where to start. In this blog, we will discuss some do's and don'ts of interior design for new homeowners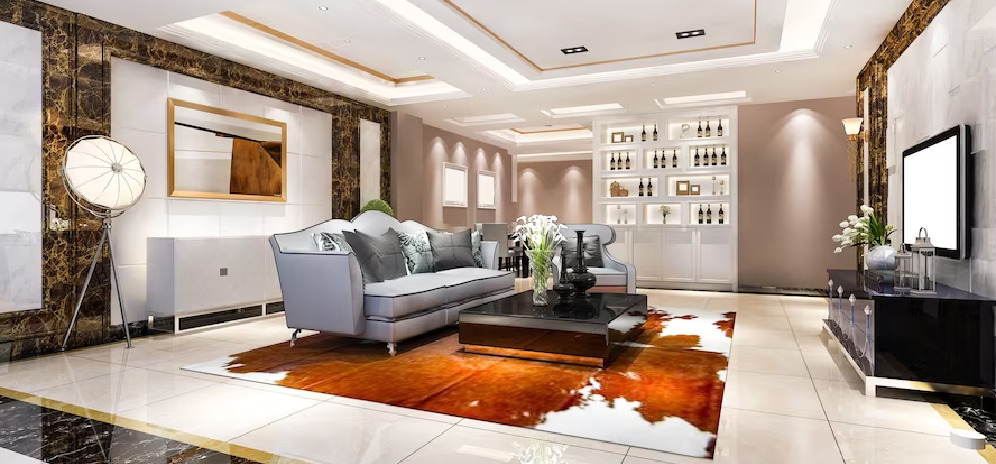 Do: Start with a plan
Before you start decorating your new home, it's important to have a plan. This will help you stay organized and ensure that you create a cohesive look throughout your space. Start by creating a budget and a timeline for your project. Consider the function of each room and how you will use the space. You can find inspiration for your design plan by browsing through interior design magazines or websites.
Don't: Rush the process
Interior design is not something that can be done overnight. It's important to take your time and carefully consider each element of your design plan. Rushing the process can result in costly mistakes and a design that doesn't meet your needs or expectations. Remember, your home is a reflection of your personality and should be designed with care.
Do: Invest in quality pieces
Investing in quality pieces is important when it comes to interior design. Quality pieces will last longer and add value to your home. Consider investing in items such as furniture, lighting fixtures, and rugs. While it may be tempting to go for cheaper options, investing in quality pieces will save you money in the long run.
Don't: Clutter your space
Clutter can make your space feel smaller and less inviting. It's important to keep your space organized and clutter-free. Consider using storage solutions such as shelving, baskets, or cabinets to keep your belongings organized. A clutter-free space will not only look better but will also make you feel more relaxed and at ease in your home.
Do: Mix textures and patterns
Mixing textures and patterns is a great way to add visual interest to your space. Consider incorporating a variety of textures such as wood, metal, and fabric. You can also mix patterns such as stripes, florals, and geometric prints. However, it's important to ensure that the patterns and textures complement each other and don't clash.
Don't: Ignore lighting
Lighting is an important aspect of interior design that is often overlooked. The right lighting can create a warm and inviting atmosphere in your home. Consider using a variety of lighting sources such as overhead lighting, table lamps, and floor lamps. You can also use lighting to highlight architectural features or artwork.
Do: Add personal touches
Adding personal touches is what makes your home feel like your own. Consider incorporating items that reflect your personalities such as family photos, artwork, or sentimental objects. You can also add decorative elements like pillows, rugs, or curtains to add color and texture to a room.
Don't: Forget about the function
While it's important to make your space look beautiful, it's also important to consider function. Your home should be designed by the Best architecture home designers to meet your needs and the needs of your family. Consider how you will use each room and design your space accordingly. For example, if you have young children, you may want to choose durable and easy-to-clean furniture.
In conclusion, interior design can be a fun and rewarding experience for new homeowners. By following these do's and don'ts, you can create a space that is not only beautiful but also functional and comfortable. Remember to start with a plan, invest in quality pieces, mix textures and patterns, and add personal touches. Avoid clutter, rushing the process, and ignoring lighting and function. With these tips in mind, you can create a home that truly reflects your personality and meets your needs.
Gypsum Interiors can offer the best interior design solutions as it is Vizag best interior designers that fit your budget and exemplifies your home as a beauty heaven.